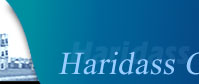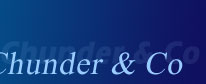 Since 1916 cargo-handling , clearing & forwarding has been our business. Experience has no substitute they say and it could not have been moreso applicable than with us.
Haridass Chunder & Co., serving its customers and Group's requirements on all import and export formalities has always ensured smooth transit of goods for our new and age old customers and suppliers. Through in-depth knowledge on import and export regulations over a wide spectrum of international trades and tariff, this organization provides careful and entrusted handling of all cargo from transportation and shipping to documentation to delivery.
Leave the rest to us.